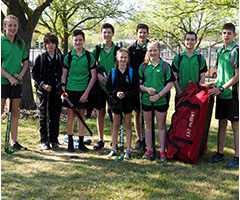 Canberra High School students are expected to wear school uniform. There is a choice of uniform combinations which are both practical and economical. Wearing a uniform encourages school identity and promotes safety both at school and on excursion.
The school uniform may be purchased from:
Macdonald's Childrens Wear
Uniform Combinations:
Black or white school polo shirt - with school logo
PE/SHAPE green polo shirt - with school logo
Black school skirt
Black shorts
Microfiber black shorts with school emblem
Black pants - long
Microfiber track pants - black with white stripe
Dark denim jeans are permissible if in suitable condition
Black hooded top - with school logo
Black and white bomber jacket - with school logo
Sensible foot wear - must cover the feet and provide safety in practical areas and playground
All clothes must cover the shoulders, neck and upper thighs. Tops must be collared and be long enough to cover the top of shorts, pants or skirts.
A second-hand Uniform Store is run by dedicated P&C volunteers to provide families with a range of pre-loved and second hand items at very competitive prices. Please contact the Front Office so we can put you in touch with the Uniform Store coordinator to arrange a time to come in. Second hand uniforms can also be purchased at parent information evenings (e.g. Year 7 information night, meet the teacher evening etc). Donations of good quality second-hand uniforms can be left at the Front Office.